Director of Noma Winds
Dr. Kim Mieder Ph.D.
mieder@sonoma.edu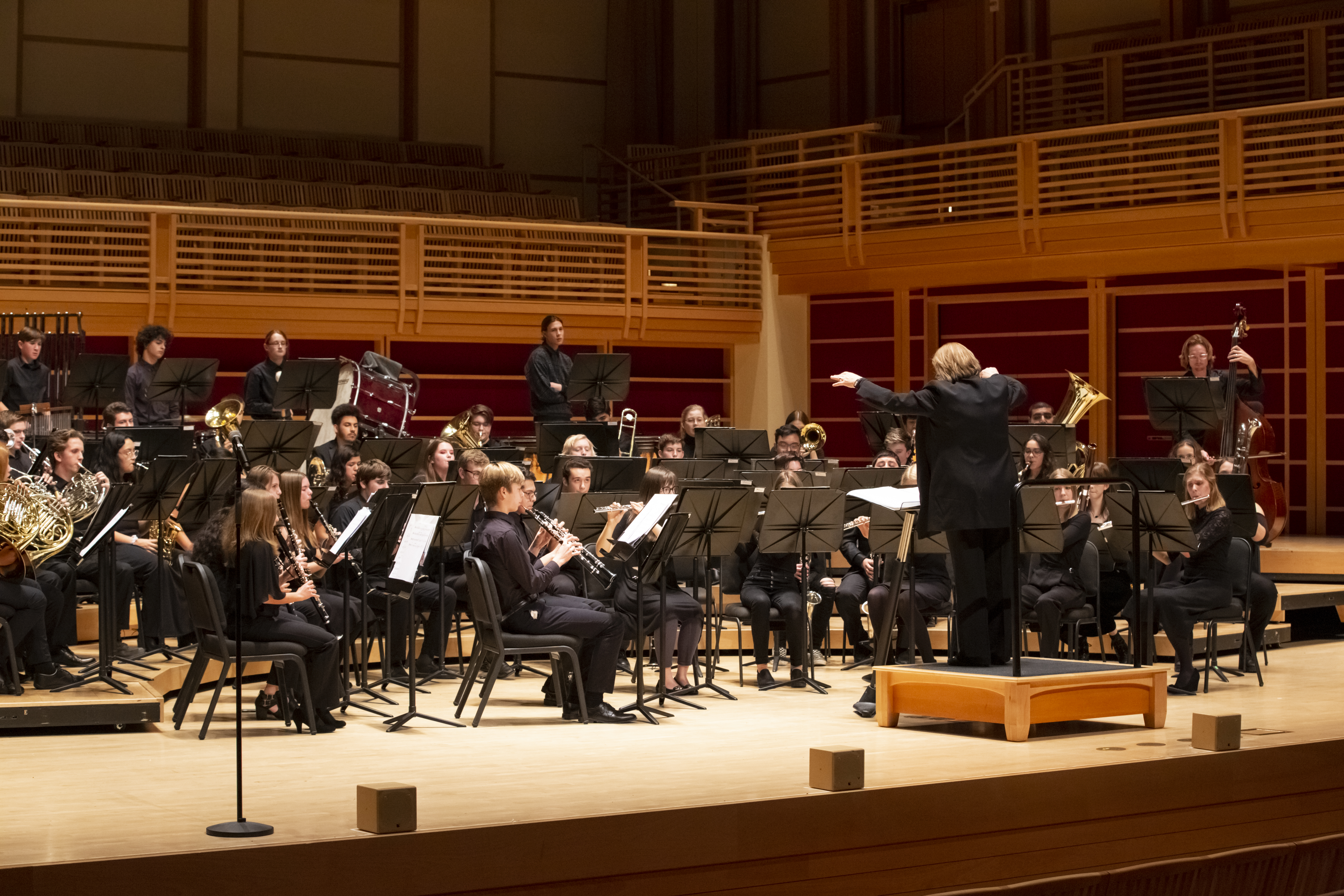 NOMA WINDS
"Youth are the Winds of Change"
Our Mission
"We are Music Educators creating a connection with Service Learning, Teacher Preparation, and a Sustainable Musical Connection to the Community of Sonoma."
NOMA WINDS offers Sonoma County wide high school and middle school instrumentalists an opportunity for a rich cultural and educational experience. Music students currently enrolled in a band program or those who don't have a program at their school are welcome. All recently graduated high school wind, brass, and percussionists are also welcome. NOMA WINDS is not an Honor Band. We are a service learning, community outreach program that offers additional opportunities for instrumentalists to broaden their music education.

NOMA WIND's participants will engage in a full Ensemble Performance experience, as well as Masterclasses and Sectional Coaching provided by the finest Sonoma State University Music Education majors and pre-professionals currently enrolled in the California Teacher Credential Program for Music Education.
REPERTOIRE will include works that are relevant, new, classic, reachable, and challenging
 
No Audition
No Fee
Students must provide their own instrument.
NOMA WINDS WILL TAKE PLACE ONLY IN THE FALL SEMESTER THIS YEAR
SEASON IV
Rehearsals
Weekly- Mondays 6:00 – 7:40 p.m. at the Green Music Center Room 1028
Consistent attendance is required.
First Rehearsal is Monday, September 11th, 2023
Performance
Monday, December 11th, 2023, at 7:30 p.m. in Weill Hall, Green Music Center
Tickets $12, includes parking