Four of our SSU Music majors, Sungdue Bae, Jomei Greer, Emma Hofhenke, and Mike Wang had the privilege of participating in pianoSonoma, a music festival where students are able to work with "dynamic and innovative professional musicians on the cutting-edge of the classical musical field today" in rehearsals and public performances.
"pianoSonoma is a non-profit arts organization dedicated to providing a unique forum for emerging Artists in Residence to interact with serious adult musicians through concerts, chamber music rehearsals, classes and community engagements. By helping to educate festival participants in the arts of musicianship and performance, Artists in Residence develop leadership and communication skills, while gaining valuable teaching experience. Through this intersection of musicians and their collaborations in community concerts, we also create new audience awareness and appreciation of classical music.
pianoSonoma is a music festival that brings together Artists in Residence (current conservatory music majors or recent graduates) and adult musicians to collaborate and perform in private and public concerts and community workshops in Sonoma and Napa Counties, CA. This intersection of Artists in Residence and our adult participants creates a rich and vibrant experience for everyone.
We keep our program uniquely small in order to create the most supportive and collegial atmosphere possible. Each week-long session offers private lessons taught by faculty, guided rehearsals, daily masterclasses and public performances." - the pianoSonoma website
This was an exciting opportunity for our students to participate in a truly outstanding event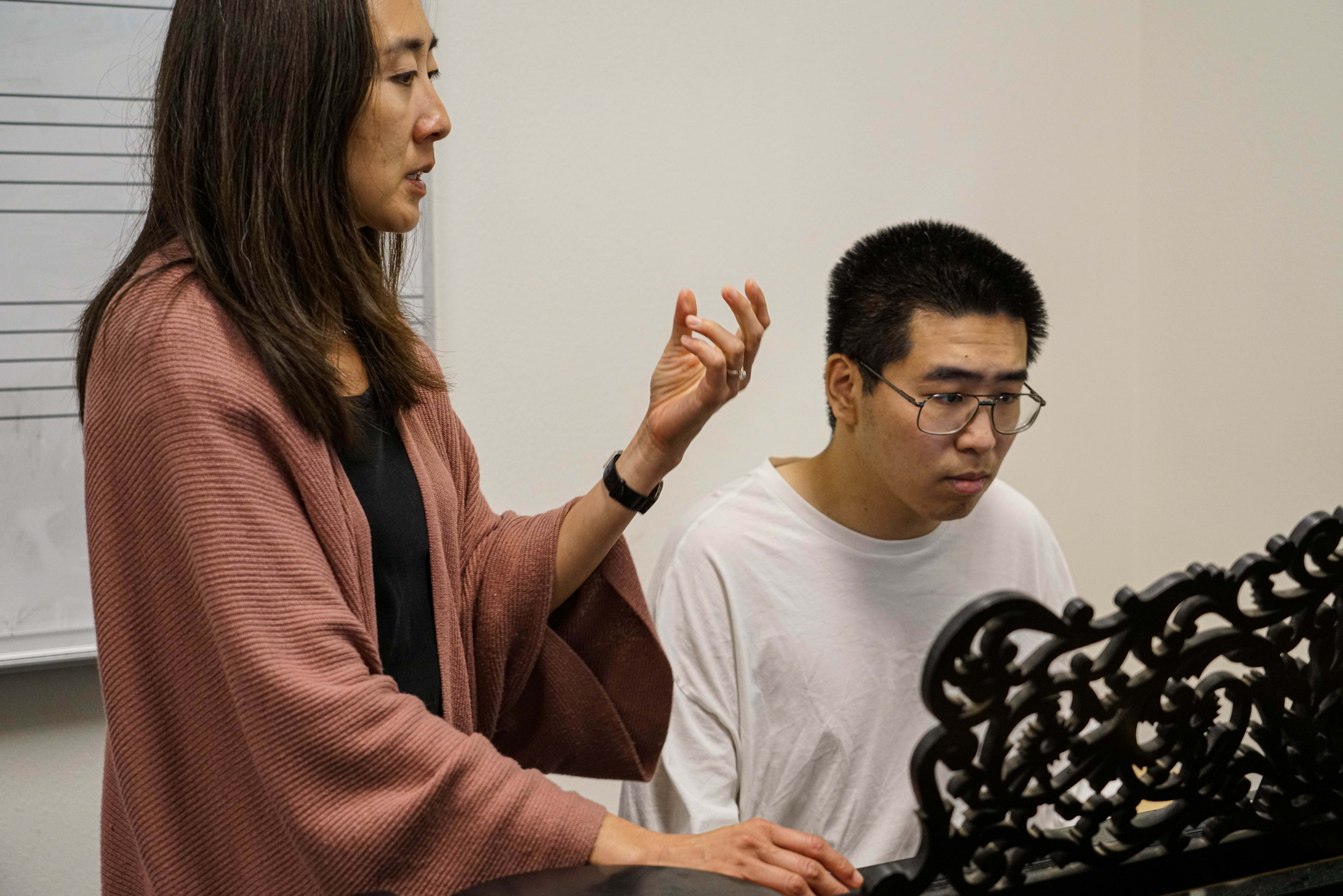 Student: Mike Wang
Student: Sungdu Bae
Picture/Video credits: Anthony Barfield