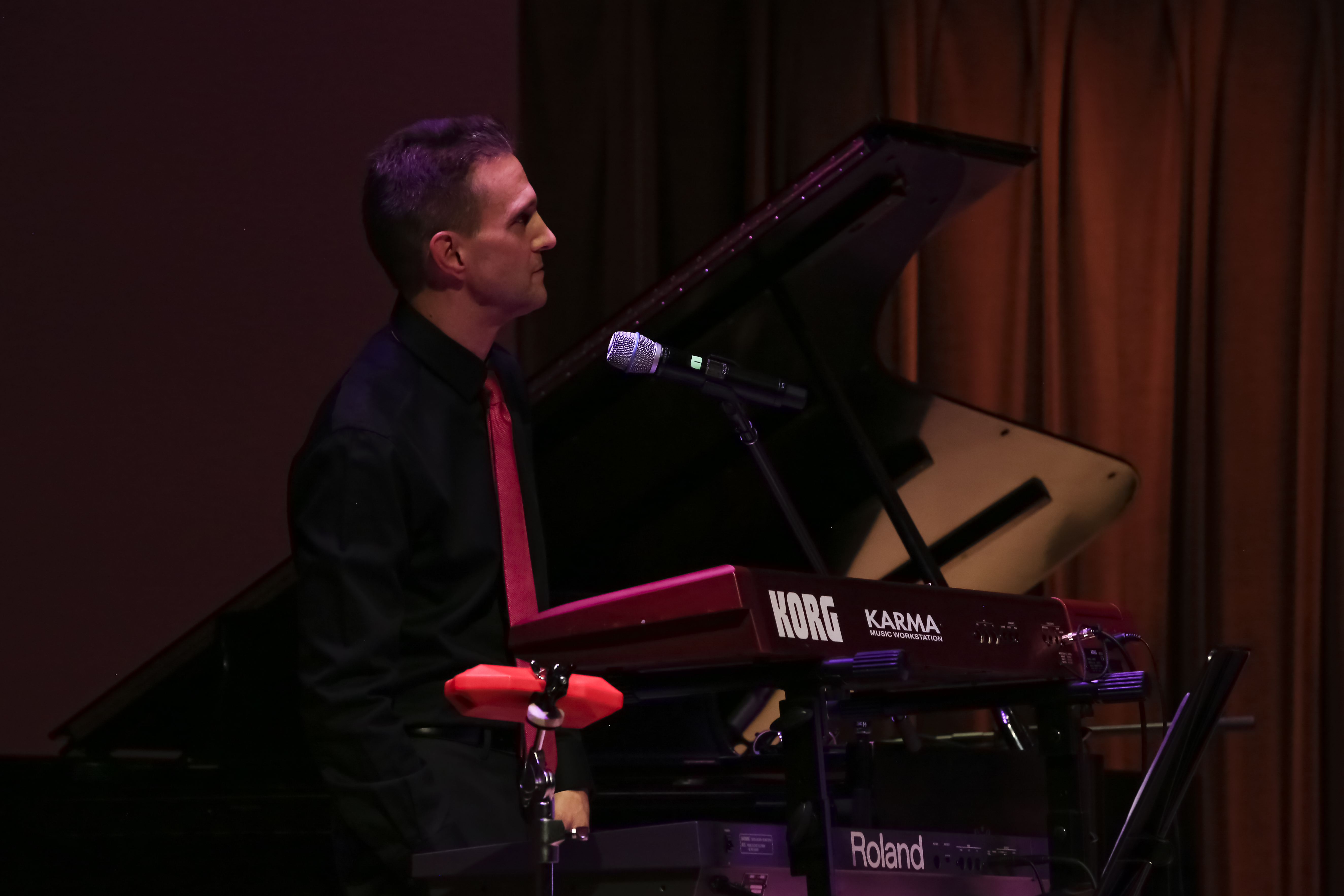 Dr. John Palmer, Director 
john.palmer@sonoma.edu
(707) 664-2302
Description: The Rock Collegium is an experimental ensemble of music majors that performs a wide variety of Rock and related styles of music.  Concert programs feature a mix of both well- and lesser-known tunes as well as new, original works written, arranged, rehearsed, and performed by the students.  Although the focus of the ensemble is on Rock from the 1950s to the present, repertoire has included Fusion, Funk, Soul, R&B, and singer-songwriter styles.  In addition to voice, guitar, keyboard, bass, and drums, the Collegium often needs brass, wind, and orchestral percussion instruments.  Rehearsals are typically on Friday afternoon, and auditions take place in the first week of the semester.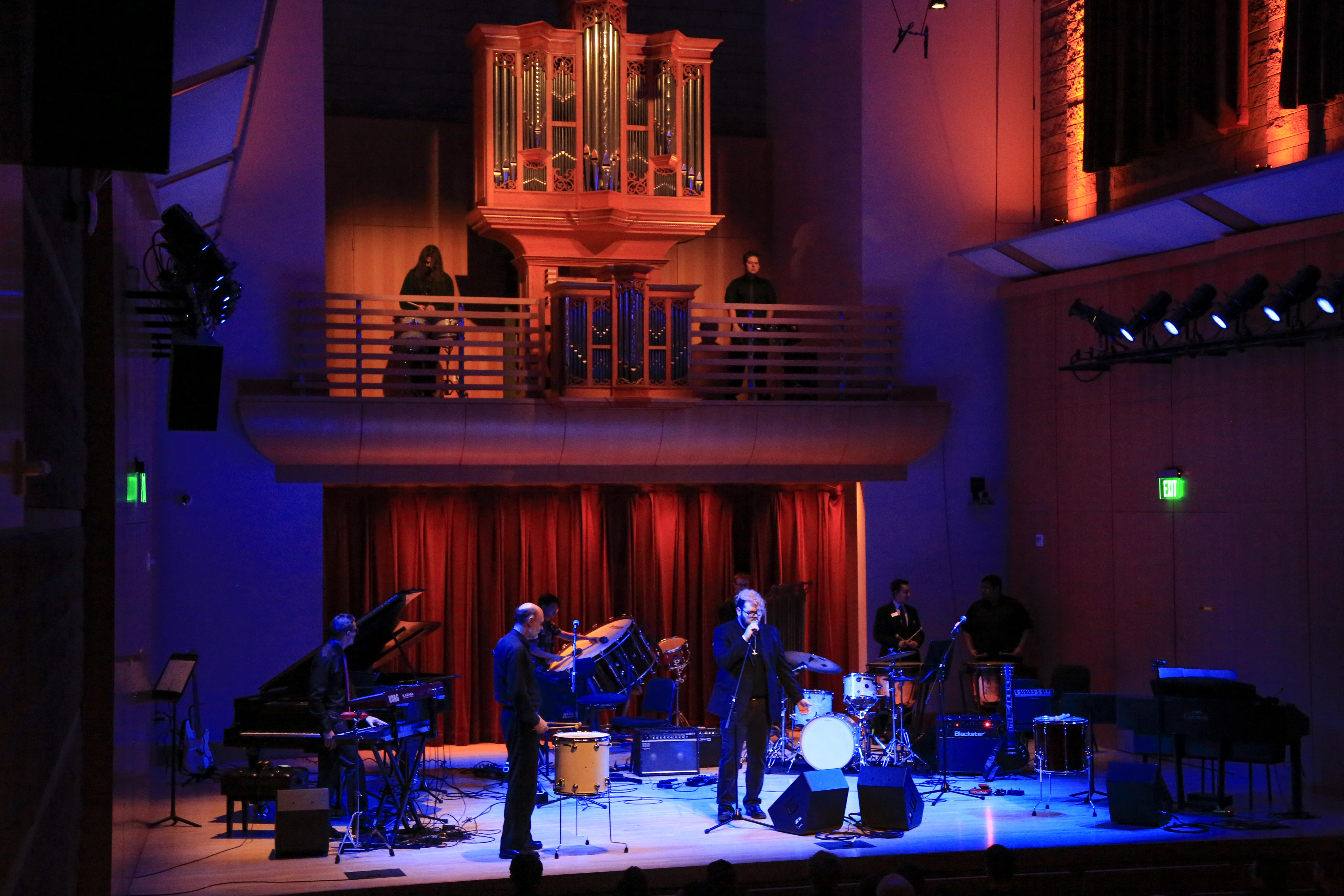 Rock Collegium performing Peter Gabriel's "The Rhythm of the Heat," 01 February 2020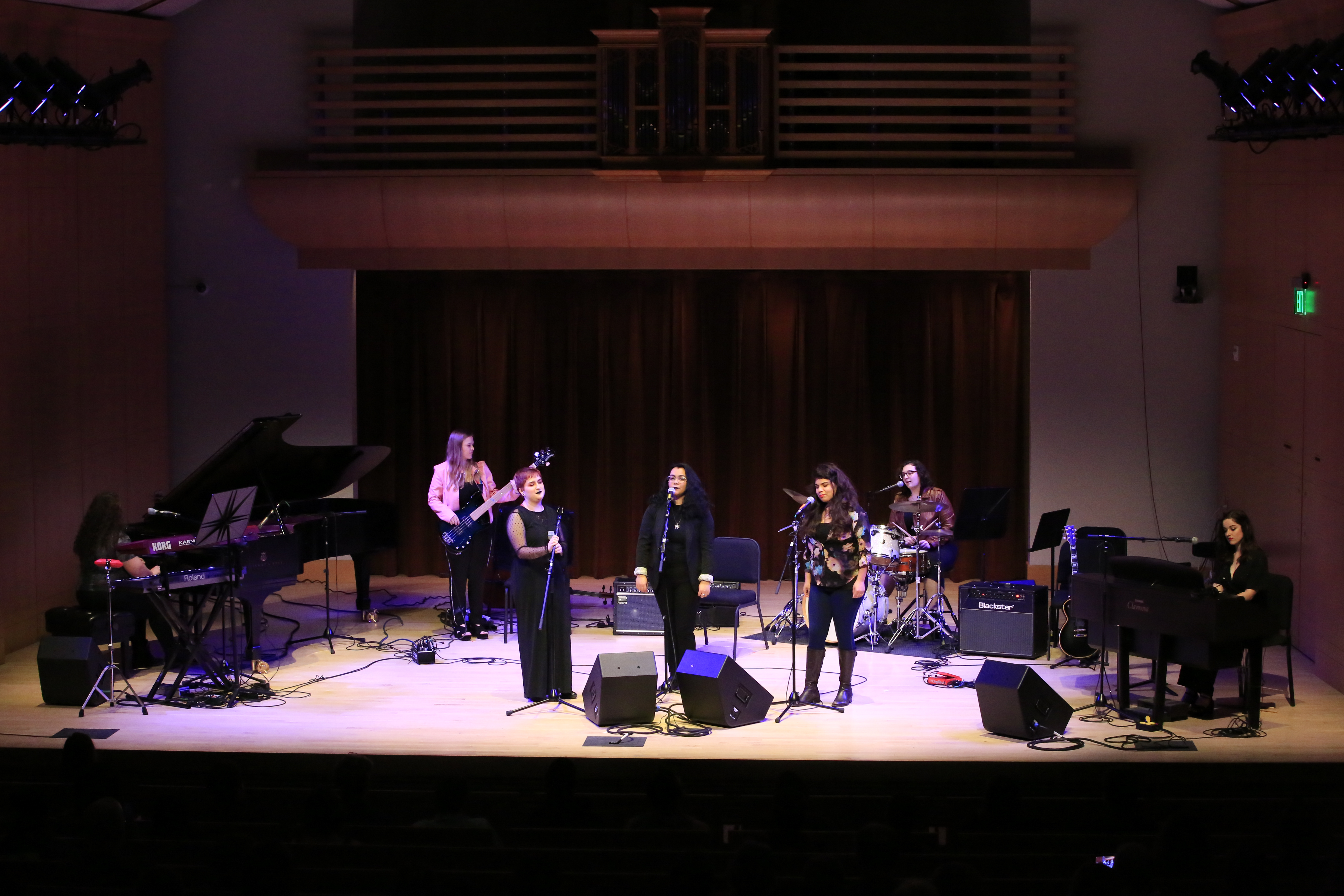 Rock Collegium performing Heart's "Alone," 01 February 2020.