The Music Education degree program provides the skills necessary for teaching music in public or private schools. It is recommended for anyone planning a teaching career in music. Admission to the Upper Division in this concentration is by a performance jury at the end of the sophomore year, or for transfer students, prior to entering the junior year. 
Bachelor of Music, Music Education

| | |
| --- | --- |
| General education (50 units, 12 in major) | 38 |
| Major requirements | 86 |
| Preparatory | 0-7 |
| Total units needed for graduation | 124-131 |
For More information on the California Teacher Credential Program, visit the Sonoma State School of Education Single Subject Credential
Assistant Professor of Music and Coordinator of Music Education
Dr. Kim Mieder, Ph.D
mieder@sonoma.edu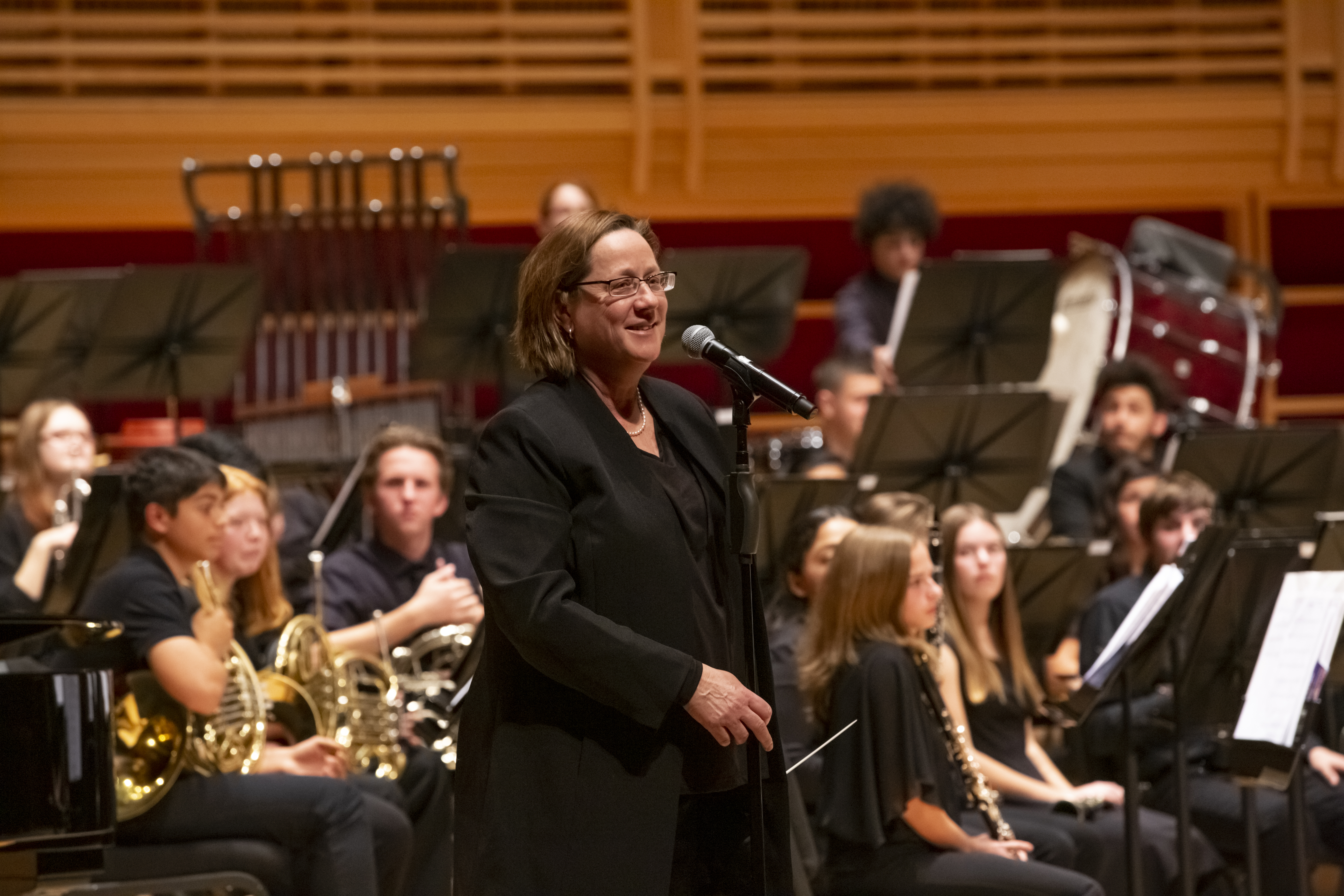 There are three tracks for music education at Sonoma State
Music Education Instrumental 

Music Education Vocal 

Music Education Instrumental Jazz 
What is Unique about the Music Education Program at SSU
Very in-depth and intimate classes for all Pedagogical Methodologies 

Broad Selection of Outstanding Ensembles 

Real World teaching experience with an on-campus community outreach ensemble

Noma Winds High School and Jr. Noma Winds Middle School 

Opportunities to Conduct a Warm-up - Rehearse – Tune – Coach  

Participate in SSU's National Association for Music Education Collegiate Chapter 

Leadership Opportunities 

Scholarships to attend the California All State Music Educator's Conference 

Build important pre-Professional affiliations
To earn a single-subject teaching credential in the state of California, the candidate must a) hold a bachelor's degree; b) demonstrate subject matter competence (either through completion of an Approved Subject Matter Program or by passing the CSET exam); c) complete a single subject credential/licensure program.
The SSU Bachelor of Music in Music Education (Pre-Certification) degree program is designated as an Approved Subject Matter Program by the California Commission on Teacher Credentialing. Completion of the BM in Music Education (Pre-Certification) program prepares the student for entrance into the Single Subject Credential Program. The Single Subject Credential Program is a one-year licensure program offered by the School of Education
"Sonoma State's Music Education Program and the faculty that lead it have provided me with an excellent, comprehensive foundation for my future career."

Lilliana Chavez-Vigil, Music Credential Candidate, Class of 2021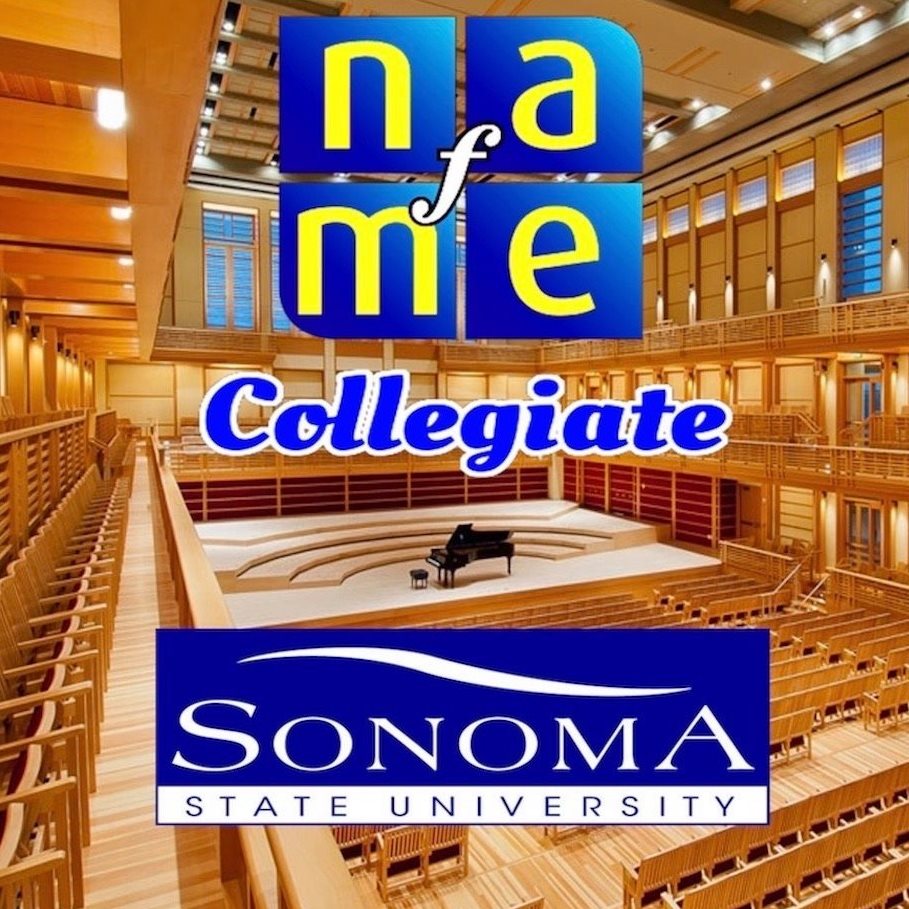 Sonoma State NAfME Chapter Facebook
Sonoma State NAfME Chapter Website
Sonoma State NAfME Chapter Instagram