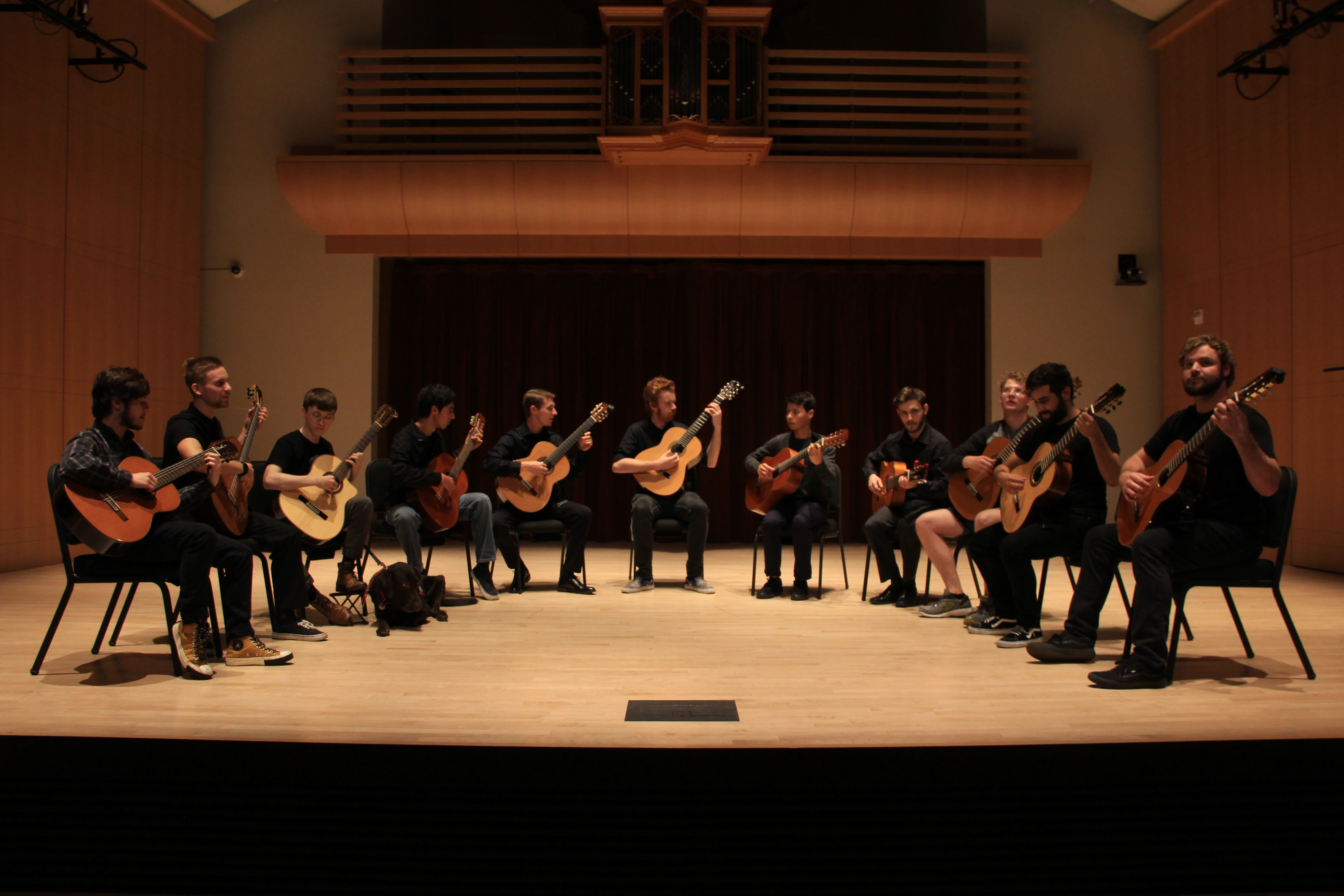 The Sonoma State Guitar Ensemble (MUS 326) is an eclectic group performing a diverse repertoire. Music ranges from all eras of classical music from the Renaissance to 21st century as well as including Latin American music and pop/rock genres. The ensemble particularly encourages original works and arrangements by student composers. Guitarists attain a working knowledge of ensemble skills such as following a conductor, giving and receiving cues, listening and responding musically to the ensemble, and other rehearsal techniques.
The class aims to increase sight-reading skills to accommodate beginning through advanced ensemble literature and increase performance skills including refinement of technique and stage presence. In addition to performing in the larger ensemble students get the opportunity play in smaller groups such as duos, trios and quartets as well as with other instrumentalists and vocalists. Open to all students by audition.
For information contact Eric Cabalo cabalo@sonoma.edu.