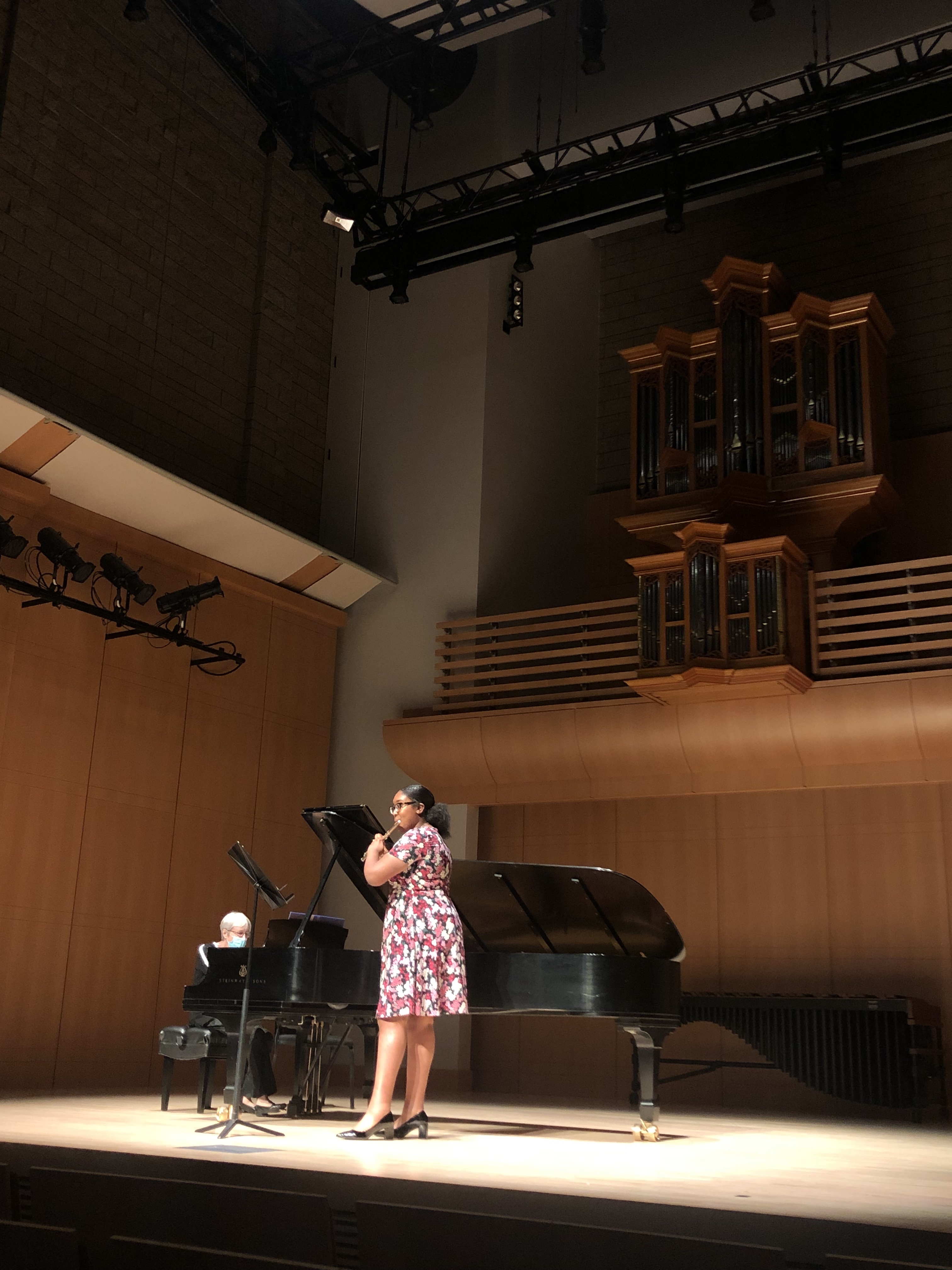 At the end of each semester, music majors are required to perform a juried performance for a faculty panel in order to evaluate their musical progress. The jury consists of approximately 10 minutes of music as assigned by your private instructor.
The faculty panel uses a rubric to evaluate the jury performance. The jury grade counts as 25% of the student's private lesson grade for the semester. Students in any Bachelor of Music degree program must achieve a minimum score of 75% to pass. The passing score for students in the Bachelor of Arts degree program is 65%. Students who fall below the minimum grade will be placed on probation by the department.
Fall 2023 Jury Date
Wednesday, December 6, 12:00 – 4:00 pm
Jury Form Due to Google Form Friday, October 27
Spring 2024 Jury Date
Wednesday, May 1, 12:00 – 4:00 pm
Jury Form Due to Google Form- Friday, March 29
Jury Entry Forms
Jury Requirements
Select the appropriate link for more information on the specific requirements for each field of study.
Jury Evaluation Forms